Sulawesi Dive Trek organizes cave diving tours for already experienced cave divers. Whatever your level of cave diving is, we have the cave that suits you. From cavern level up to deep CCR cave, everything is possible in South-East Sulawesi.
We have been exploring the area for the last few years and are proud to be able to offer you one of the biggest concentration of cave diving spots in all south east Asia. We are the only operator in all Indonesia to offer such a variety of caves. Most of the spots we offer are unspoiled and have been dived by only a few people if not any.
Deep jungle sinkholes, crystal clear springs in the middle of the city, gypsum caves, shallow mazes, fracture caves,  dissolution caves, sea caves with depth ranging from 0 to 80+ meters, the diversity is amazing and unique in the world.
We organize tailor made cave diving tour, either in the same location or across the whole region :
You may want to just chill and go cave diving from time to time? We have caves no more than 200 meters from your hotel.
You want to alternate ocean dives in one of the best reefs in the world along with some nice and easy caves? Come dive with us!
You are an avid and hardcore cave diver ? We can bring you in the most remote areas to dive caves that only us know about.
You a deep CCR cave diving enthusiast ? We have all the logistics and knowledge to organize safe and painless deep CCR cave dives.
Cave Diving in South-East Sulawesi is a unique and rare experience !! Contact us quickly for more informations.
WHY BOOK A CAVE DIVING  TOUR WITH US ?
A cave diving tour in our region will surely blow your mind and we will do everything to make it safe, comfortable and well organized, just tell us what your needs are and we will organize everything for you.
Here are some of the reasons you should dive with us :
All kinds of caves are available.
Easy access or deep jungle trekking for hours, it is up to you.
Crystal clear visibility with almost no flow.
Tropical weather and warm water : around 26°c all year long.
Exclusive destination, you will be among the first to dive these caves.
All range of accommodation are available and can be organized by us.
Highly experienced cave guides (basically the ones that discovered and explored the caves).
Small groups in unspoiled caves. You will surely not find other divers around.
Pick-up from airport and transportation across the region can be organised by ourselves.
Possibility to combine your cave tour with outstanding ocean diving.
Access to unexplored sites where you will be the first human being to dive.
Possibility to accommodate decompression and CCR divers.
Our cave diving tours are tailored made upon your requests, your level and the type of caves you wanna dive. We organize tours across our three locations :
WAKATOBI : shallow easy access caves with amazing ocean diving.
BAUBAU : Cave under the city and sea caves.
MUNA : Remote area with deeper and more complex cave systems.
You can dive in your preferred dive configuration : Twinset, Backmounted, Sidemount and CCR.
Our certified cave dive guides can speak French, English, Spanish and Bahasa Indonesia.
INCLUDED IN ALL OUR TOURS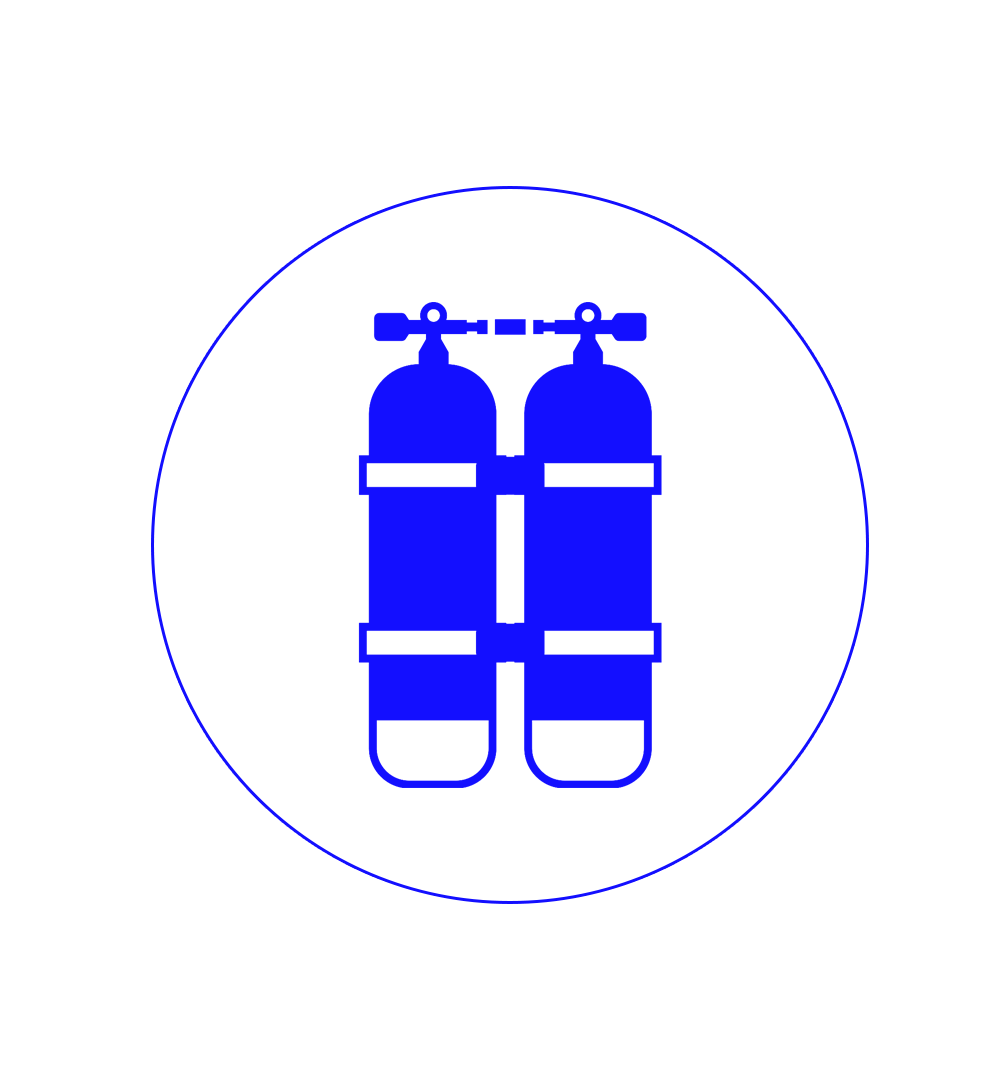 TANKS + GAS + WEIGHTS
Excluding decompression mixes.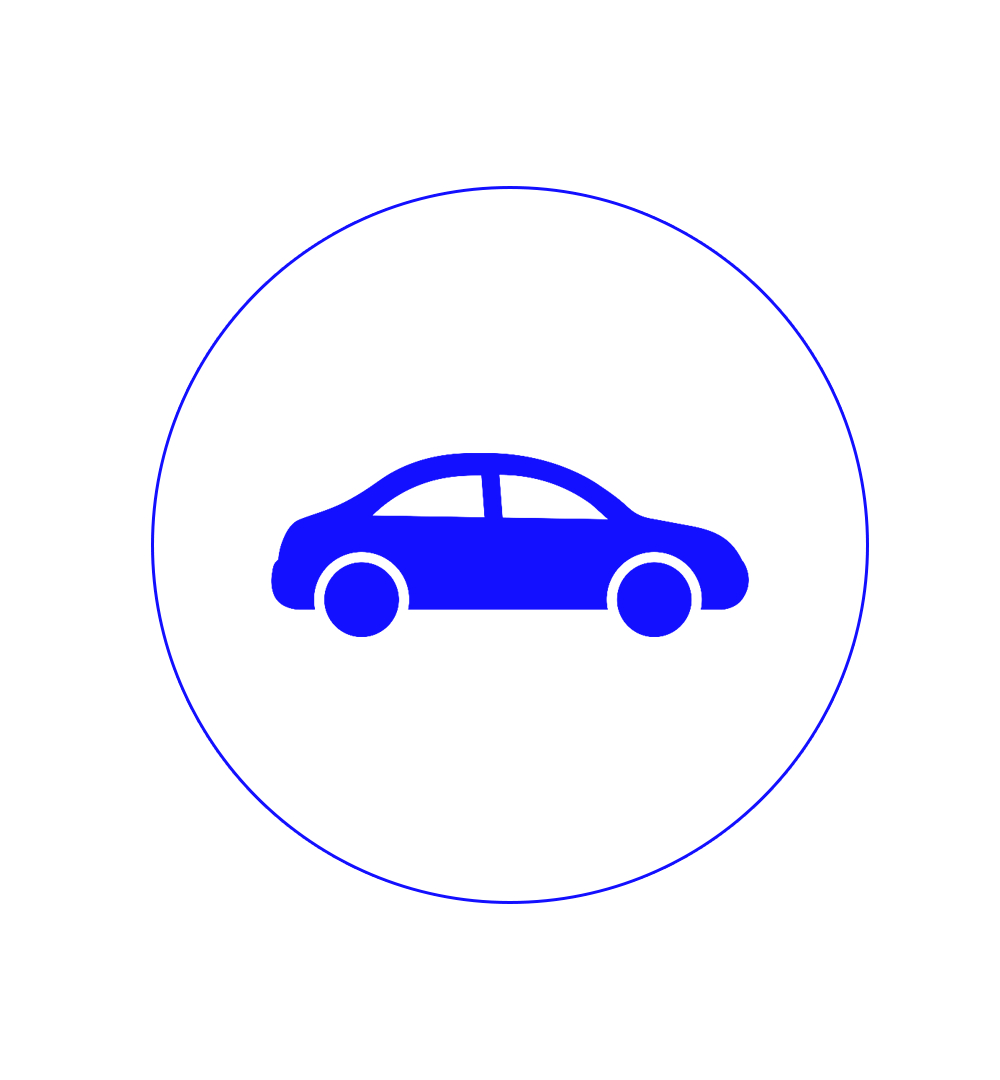 TRANSPORT TO DIVE SITE
Excluding travel between locations.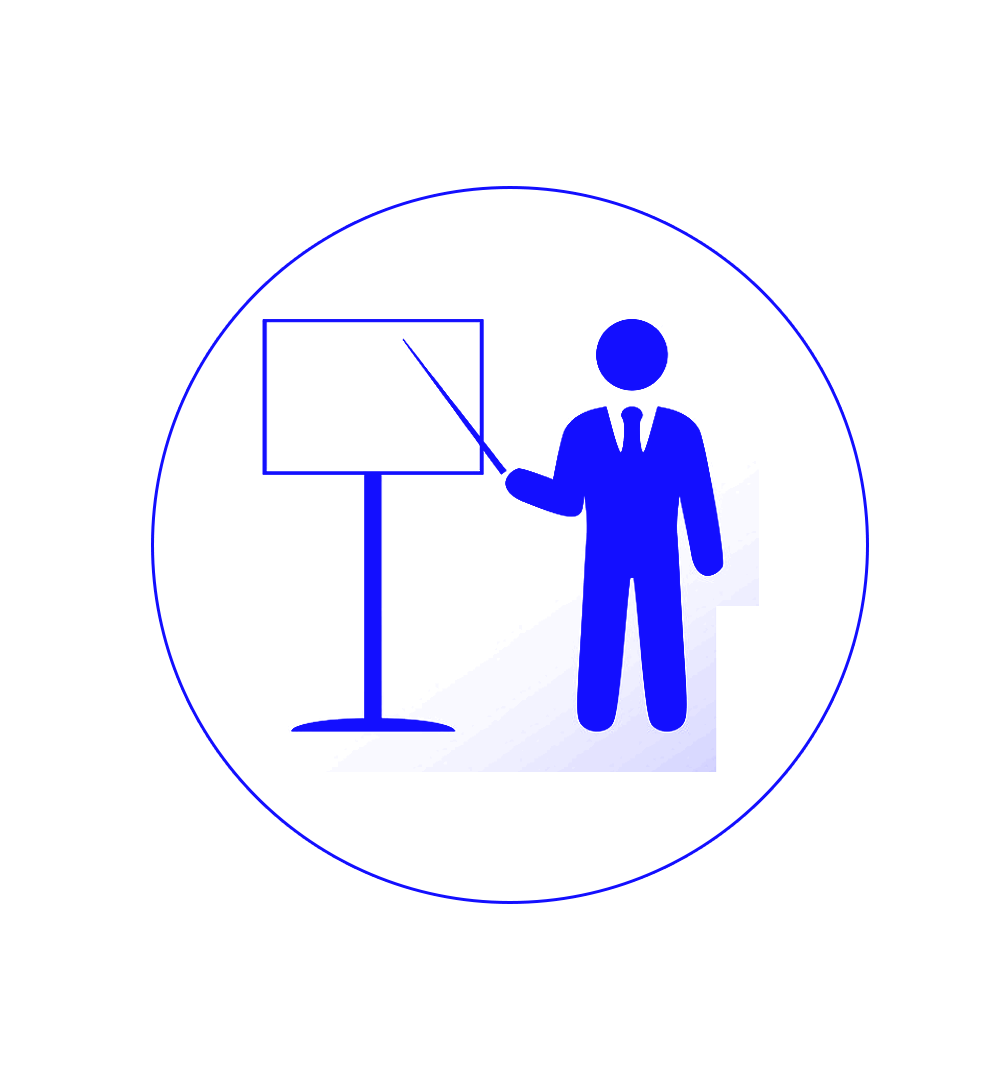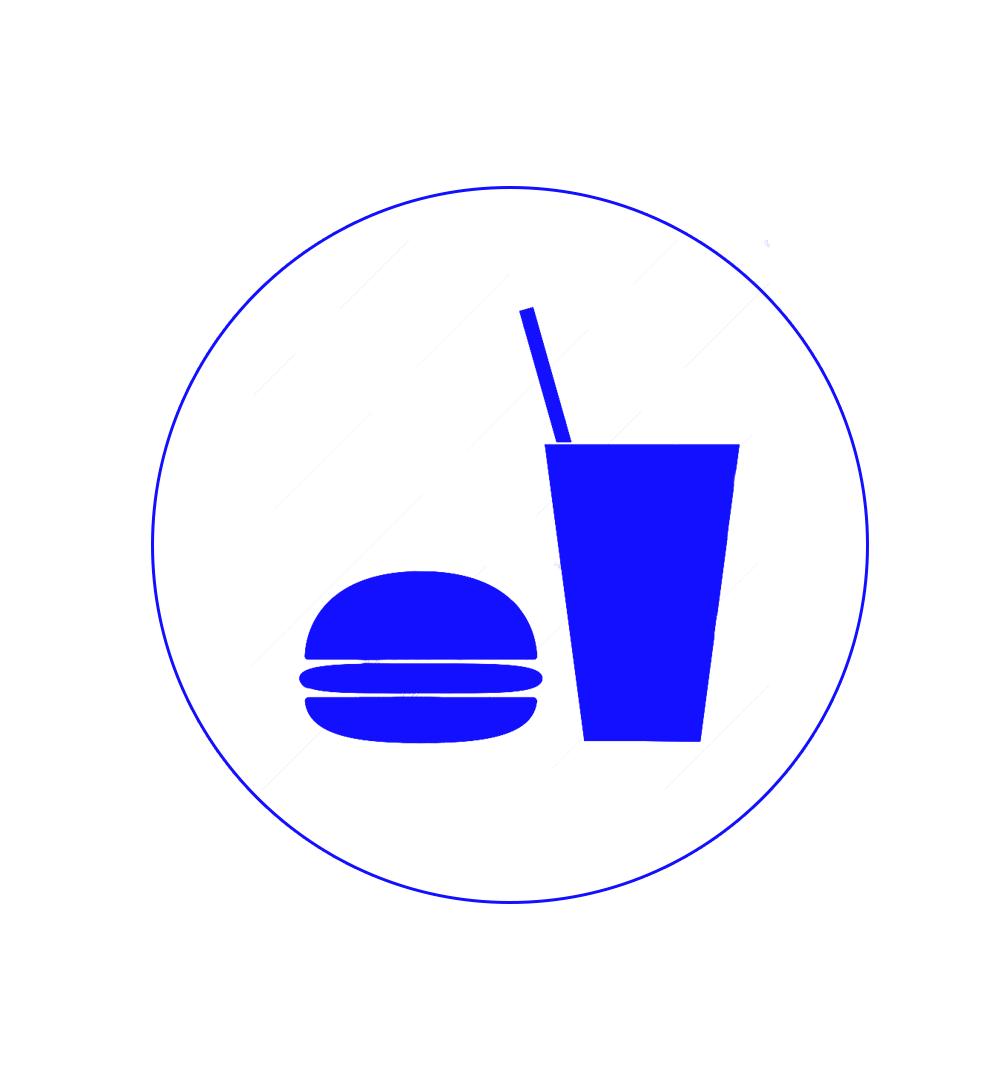 FOOD AND DRINKS
Lunch, Snack, coffee, tea and water are provided during tours.
NOT INCLUDED IN OUR TOURS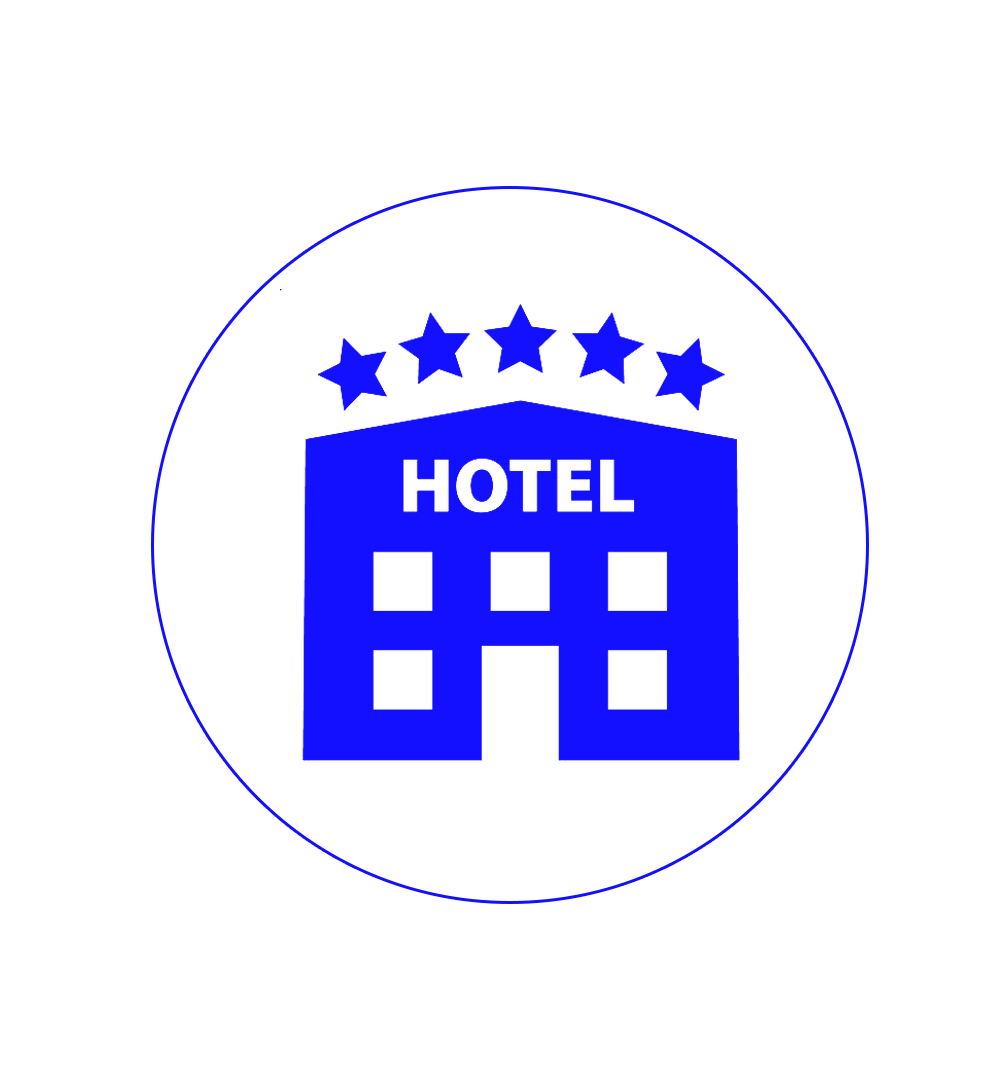 ACCOMODATION
+ Instructor Costs divided by participants.
TRANSPORT ACROSS LOCATIONS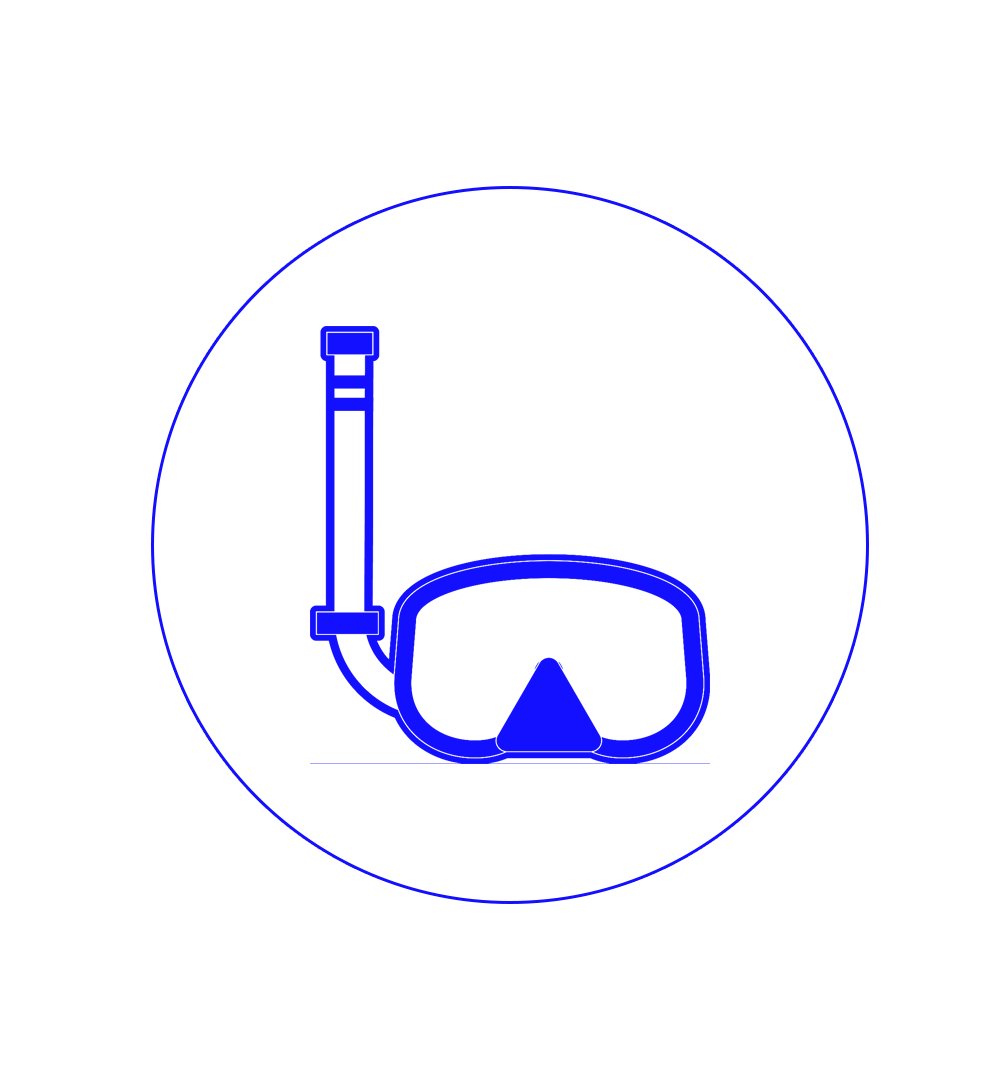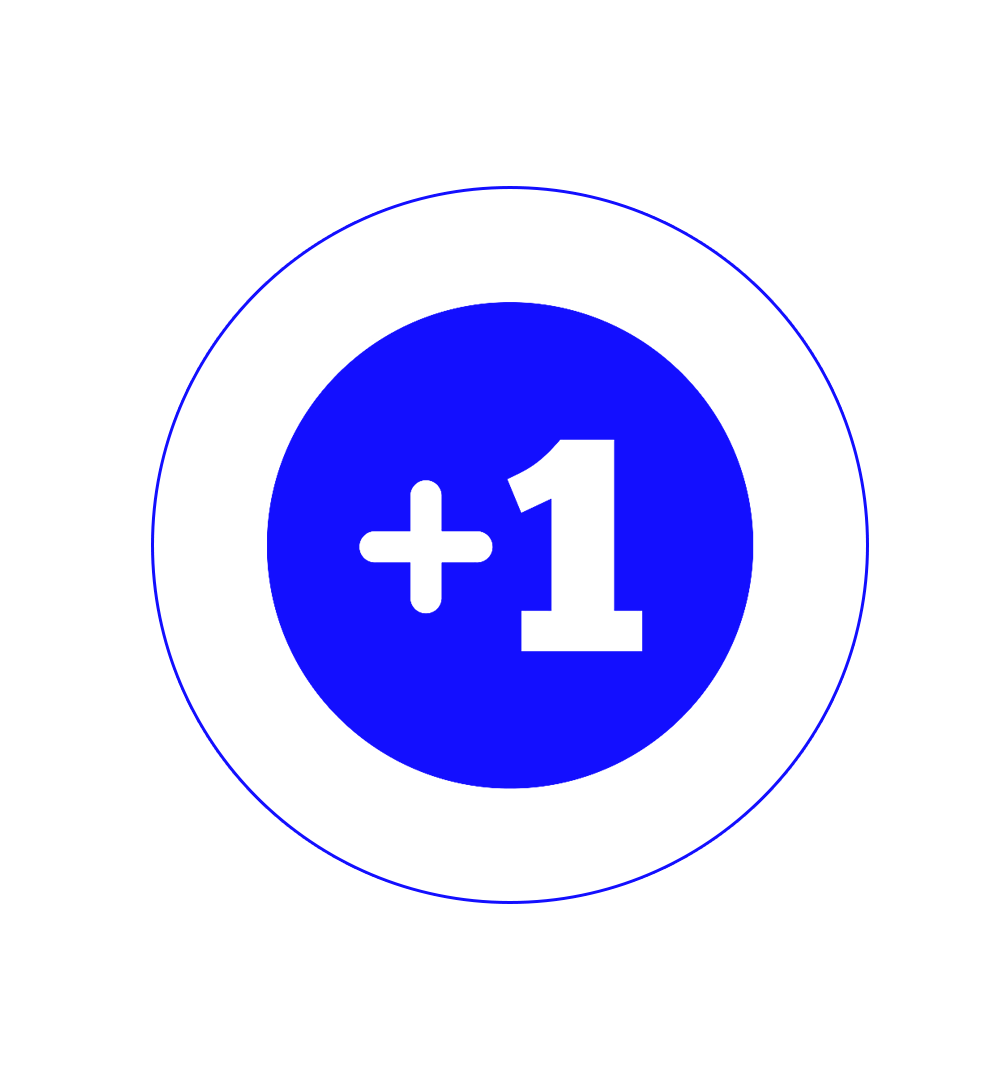 CCR SORB AND EXTRA
Price depends on availability.
WAKATOBI / BAUBAU
1 or 2 dives a day depending on depth, locations and remoteness of the caves. We do everything we can to optimize your diving time, however cave diving here is always an adventure and it can take a while to access certain unique caves.

Relaxed cave diving with easy access to the caves.
MUNA
1 or 2 dives a day depending on depth, locations and remoteness of the caves. We do everything we can to optimize your diving time, however cave diving here is always an adventure and it can take a while to access certain unique caves.

Due to remoteness, logistics needed is more important.

Porters and helpers included for a painless trip.
CCR DIVING
1 or 2 dives a day depending on depth, locations and remoteness of the caves.

CCR will allow you to explore our deepest cave. 

CCR Cave diver certification required. 
SRT CAVE DIVING
For the most adventurous, we do have many deep sinkholes in the middle of the jungle that requires extensive trekking and descending to the water with Single Rope Techniques.

Harness and single rope techniques equipment provided.

Experience of SRT is required, training can be organised on demand.
You will find here a quick abstract of what the different locations we propose can offer you. Most of the caves we propose have been explored and equiped by our team. Feel free to contact us before coming over to select the caves that best fit your level and appetite for adventure. We're discovering new caves on a weekly basis and are proud to be able to make you discover our incredible region.
Please note that the region is remote and the feeling of adventure will be huge; not all caves are setup with easy access and some may requires trekking. We will provide porters if needed.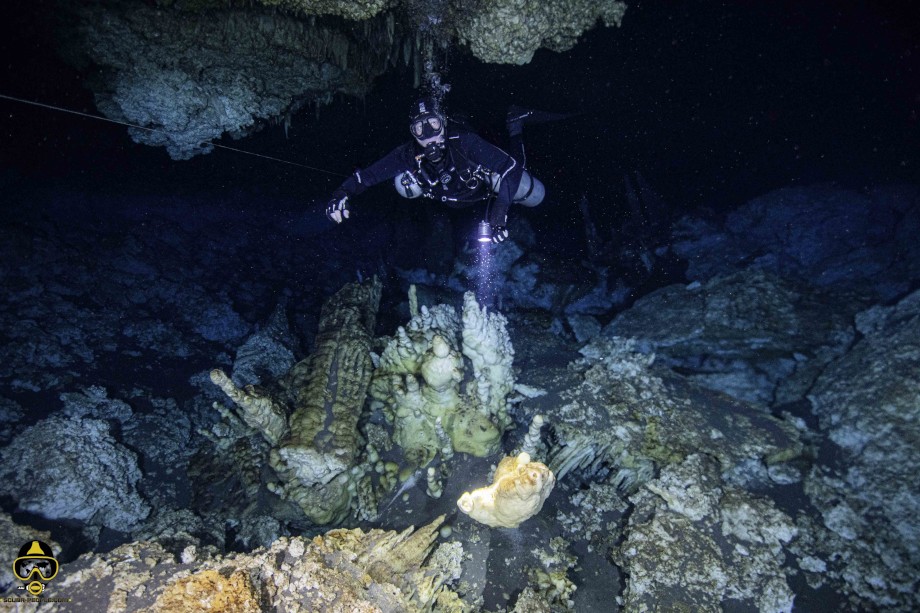 WAKATOBI
WANGI-WANGI ISLAND
Main island of Wakatobi Archipelago, accessible by plane.
Every range of accomodations available.
Easy access to the caves, spread around the city.

Shallow depth suitable from Cavern to Full Cave level.

Ideal for a laid back Cave Diving / Ocean Diving vacations.
WAKATOBI
TOMIA ISLAND
Third island of Wakatobi Archipelago
Travel by boat from Wangi-wangi.

Wonderful maze cave for Intro and Full cave level.

Shallow and deep caves, many of which require SRT.
Combine with diving on Tomia's coral reef.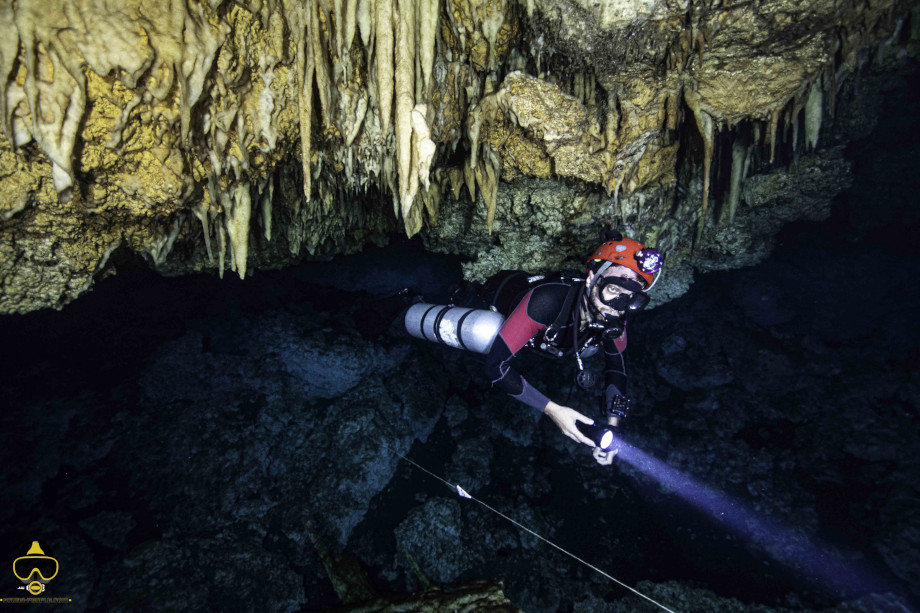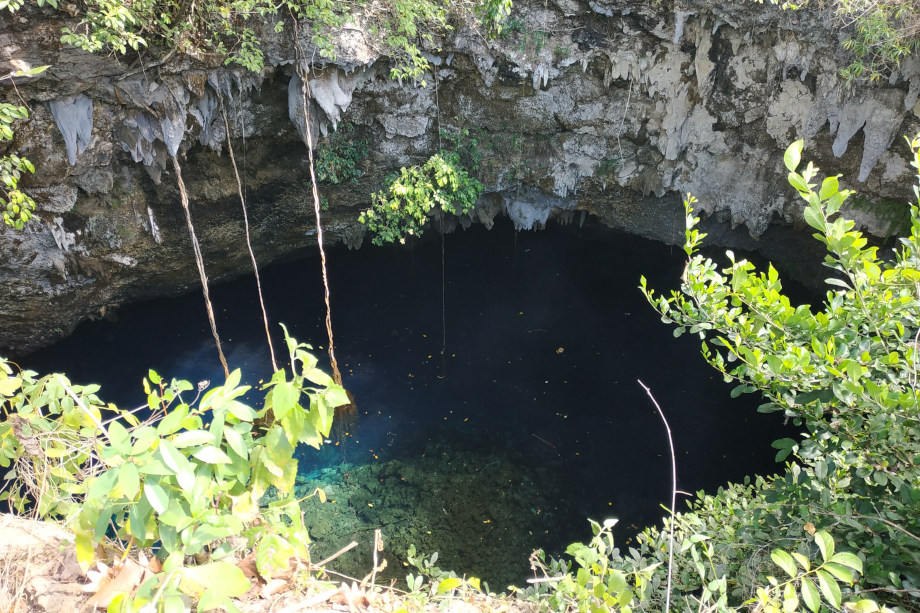 BAUBAU CITY 
Capital City of Buton Area with amenities, accessible by plane.
Big cave crossing under the city.
Intro to full cave level.
Port of entry for expeditions to Pulau Muna.

MUNA ISLAND
"Negeri Seribu Goa" , the land of thousands caves.
Every kind of caves at every depth available.
Suitable for serious cave divers.
Hundreds of unexplored caves.
Giant prehistoric sinkholes.
SRT requested for some caves.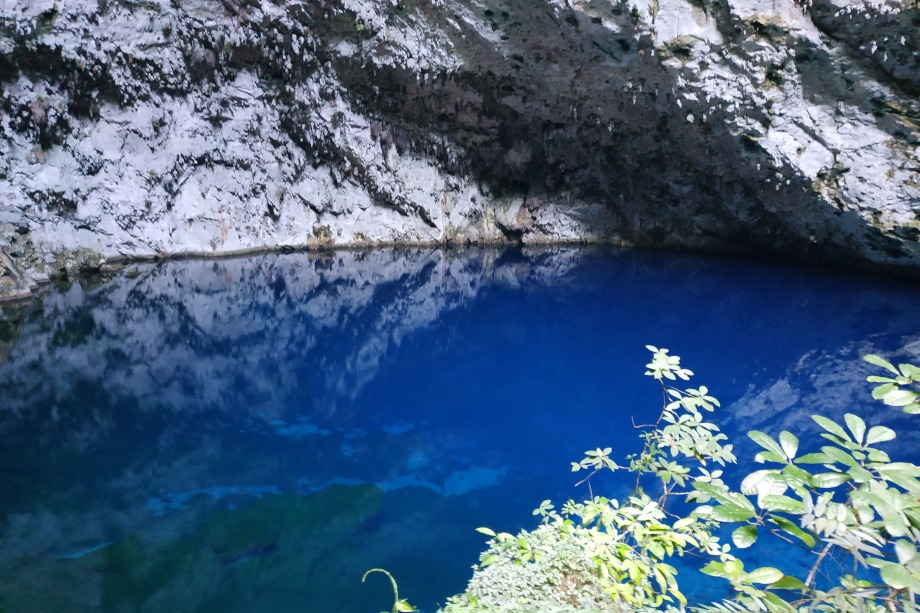 Beside our home in the province of Sulawesi Tenggara, Indonesia has more than 150000 square kilometers of karst lands. Therefore many spots , mostly undiscovered, are prone to cave formations and by extension cave diving. Some caves have been surveys up to 20 km underground with several kilometers of underwater passages still not dived. We frequently organize expeditions to other parts of Indonesia. If Sulawesi Tenggara is not enough for you, contact us to go cave diving across Indonesia.
The map shows you in black all the karst areas available for exploration and diving. Your imagination and availability are your only limits !